Policies
Deposit/Payments
A deposits of $75 is required to hold a hedgehog.
Please be certain that you want to purchase a hedgehog prior to sending us a deposit. Once we receive a deposit on an available hedgehog of your choice, that animal is reserved for you. The deposit will be deducted from the purchase price of your hedgehog and the remaining balance must be paid prior to pick up/delivery. If you should change your mind the deposit is non-refundable since we will now have to start over with finding a new home for the baby that was reserved for you.
It is important to have valid contact information on file with us when you place a deposit. If your hedgehog is ready to go home and we are unable to reach you regarding pick up, your deposit will be forfeited and your hold will be removed, allowing for someone else to adopt the animal.
Purchase Agreement
You must be 18 years of age or older to purchase a hedgehog.
We require a photo of the cage set up where you intend on keeping the hedgehog.
​
When you purchase a hedgehog from Green Mountain Quillibusters you are agreeing that you will provide adequate care for the animal. Should a situation arise where you are no longer able to care for the hedgehog, Green Mountain Quillibusters must be contacted. We will work with you to find an approved home, or take the hedgehog back. You are not permitted to resell a hedgehog purchased from us.
Any hedgehog purchased from Green Mountain Quillibusters is to be a pet only, and WILL NOT be used for breeding purposes UNLESS AN ADDITIONAL BREEDING CONTRACT IS SIGNED. If used for breeding purposes without signing the breeding contract, Breeder has the right to confiscate any hedgehog(s) previously sold to Buyer. Breeding your hedgehog(s) also VOIDS all warranties/health guarantees. Legal action will be taken if you breed without our permission & guidance.
We reserve the right to refuse a sale at any time, for any reason. Our #1 priority is the health and happiness of our hedgehogs.
Travel/Delivery
For the safety and privacy of our family we no longer allow home visits.
Delivery of your new hedgehog is free within 35 miles of Georgia, Vermont. Delivery arrangements can be made at a location that is further away however there is a $0.75/mile charge for every mile beyond the first 35 miles. This service must be approved and scheduled at a time that works for both parties. We are not obligated to provide this service to everyone should the time or location not fit our schedule.
To find out if hedgehog ownership is legal in your area, click
here
.
Please view our Privacy Policy
here
Powered by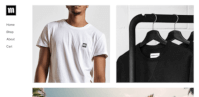 Create your own unique website with customizable templates.